CHINA/ASIA GAME RESEARCH

Mobile game usability studies conducted directly by Bowen Research with highly trained US usability personnel. Given the nuances when analyzing an interface, and the special environment of games, it's key to have expert game usability researchers. Service available in Tokyo, Seoul and Shanghai (other markets can be added). Contact Hugh Bowen for more information/pricing, hugh@bowenresearch.com 650-712-1506




MOBILE USABILITY




- 350 individual usability sessions conducted

- 2 dozen titles tested for Glu Mobile, NGMOCO, TinyCo, Atari, Zynga and various startups

Usability can be done early, before launch. Actually watching closely as a person plays your game, as they "talk through" the process of playing, and then discussing it with them - reveals many nuances of usability that aren't apparent via metrics. You get at "why" consumers feel or do what they do.

If a person doesn't click on the store icon, why is that - did they not see it, did it look like something else, what should be changed to make it clear it's the store icon (is it a small adjustment, or an entire re-do)?

One on one usability studies can reveal "sticking points" which may cause 50 to 75% of consumers to quit playing, drastically reducing revenue.

Sessions are streamed live, including video of the iPhone game being played with the consumers fingers shown as they tap - and a face cam of the consumer to show their facial expressions. We communicate with you, the client, live via Chat.

Click here to see a sample of a usability session.

Effectiveness: After 30 years of doing game research, this is the most effective research tool I've ever seen. If you are live streaming the individual sessions even busy developers typically will at least keep the video running in the corner of their monitor — and often immediately fix problems that are revealed.

The Process: I play the game to prepare, and take full notes during the session in Excel.

For gyro games we have a special gooseneck camera which mounts on the back of a mobile phone case, so the videotaping is steady even with the consumer waving the phone all around.

Recording setup for gyro games

Generally only 10-12 individual sessions are needed.

Cost: reasonable.

MTX Pricing

Conjoint Menuing analysis is uniquely suited for increasing MTX revenues for game publishers by optimizing pricing. We believe we can increase revenue 15%+.

And, we are offering one "no cost" trial offer to optimize items (see below)

In fact, in a live-market test at TGI Friday's in London revenue increased by 17%.

Conjoint has been the premiere tool used for consumer pricing research in the US the last 30 years.

It's also the 4th most used consumer software research tool in the US.

My analyst is one of the few in the world trained, and with practical experience, in a new form of conjoint, menuing.

In a survey we present a "menu" of game items — just as you see in MTX stores online.

Consumers consider each item in relation to all the others
Such tradeoffs are at the heart of almost all consumer purchase

I.e., if the steak looks delicious at $35, maybe I'll buy cheaper wine

A/B testing can't address all these tradeoffs.

Mouse over image below to expand it:

Conjoint analysis is a multi-variable technique that emulates real-world choices that consumers make. It's the best method ever devised for optimizing pricing for maximum revenue. (It's used for a lot of things, but pricing is our main concern.)

Conjoint Menuing determines the right price, for the most revenue, for bundles, promotions, and entire menus of products.

In our free trial offer we will optimize the prices of eight items, for one company, in return for the right to freely publicize the results to build our business. Just email (hugh@bowenresearch.com) for the full PPT deck on our pricing service. For more questions call Hugh Bowen at Bowen Research at 650 712-1506.
This work builds on the 450 game research projects we've done since 1992 - focus groups and online studies.
Hugh Bowen
Bowen Research
650-712-1506
Send email to Hugh Bowen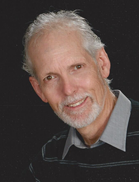 OUR PHILOSOPHY
For the last 20 years, in order to become intimate with consumers, we've become intimate with the products - including games, websites and mobile products. We play every level of each game we test, and watch every move consumers make when playing. We fundamentally believe that face-to-face consumer study is key.
Why have we studied console games, the web and mobile games over the past 20 years? All three are essentially electronic interfaces - with the same issues of flow, clarity, and ease of use. We are experts in learning if the consumer feels comfortable or frustrated, and if the overall interaction with the device is satisfying. If not, what should be changed? What is the likely level of market success?
If you agree that the key to success is to know the heart and soul of the electronic consumer, we can help. Call us today to discuss your qualitative and quantitative research needs for games, web and mobile, at 650-712-1506.