ONE-ON-ONE USABILITY AND CONCEPT STUDIES
- 170 individual usability sessions conducted
- A dozen titles tested for Glu Mobile, including chart-topping titles
- Tested MTV's Addicting Games app, which rose to #2 amongst all iPhone apps
- Extensive research on major new social site game

Usability can be done early, before launch. Actually watching closely as a person plays your game, as they "talk through" the process of playing, and then discussing it with them - you can get at many nuances of usability that aren't apparent via metrics. You get at "why" consumers feel or do what they do.
If a person doesn't click on the store icon, why is that - did they not see it, did it look like something else, what should be changed to make it clear it's the store icon (is it a small adjustment, or an entire re-do)?

One on one usability studies can reveal "sticking points" which may cause 50 to 75% of consumers to quit playing. For games relying on micro transactions, this reduces your income dramatically. Often fixing these issues is not a major effort. Plus this can reveal overall consumer likes/dislikes.
Sessions are streamed live, including video of the iPhone game being played with the consumers fingers shown as they tap - and a face cam of the consumer to show their facial expressions.
Click here to see a sample of a usability session.

Effectiveness: After 30 years of doing game research, this is the most effective research tool I've ever seen. If you are live streaming the individual sessions even busy developers typically will at least keep the video running in the corner of their monitor - and pay very close attention when people are having problems.
Partly because the fixes aren't that tough, I find developers will often make most of the needed changes before I deliver my written report a few days after the sessions.
The Process: I play the game to prepare, and take full notes during the session in Excel, which makes it easy to see what each person said or did - or to look down a column to see all the notes on a particular issue, like graphics, etc. Plus there's a follow-up summary report.
For gyro games we have a special gooseneck camera which mounts on the back of a mobile phone case, so the videotaping is steady even with the consumer waving the phone all around.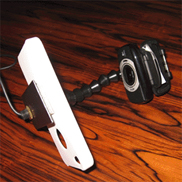 Recording setup for gyro games


Generally only 10-12 individual sessions are needed.
The cost is reasonable.


CONCEPT TESTING
The standard concept testing for mobile, as for console games, presents some graphics of the planned game, and a set of key features, via an online survey. The overall appeal of the title can be gauged, and ranking/rating of the features can help identify the most important ones.
Further, we have a prototype tester - where a prototype of the game or app, which is fairly playable with decent graphics, can be provided to consumers part way through development. Survey questions can be interspersed in the prototype, making the responses very immediate. After they finish a level, a question can pop up - how was that level? This is a much more certain way to evaluate a concept, before all the development money is spent.
Click here to see a sample of the prototype tester.
This work builds on the 450 game research projects we've done since 1992 - focus groups and online studies.

Hugh Bowen
Bowen Research
650-712-1506
Send email to Hugh Bowen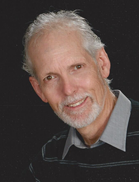 OUR PHILOSOPHY
For the last 20 years, in order to become intimate with consumers, we've become intimate with the products - including games, websites and mobile products. We play every level of each game we test, and watch every move consumers make when playing. We fundamentally believe that face-to-face consumer study is key.
Why have we studied console games, the web and mobile games over the past 20 years? All three are essentially electronic interfaces - with the same issues of flow, clarity, and ease of use. We are experts in learning if the consumer feels comfortable or frustrated, and if the overall interaction with the device satisfying. If not, what should be changed? What is the likely level of market success?
If you agree that the key to success is to know the heart and soul of the electronic consumer, we can help. Call us today to discuss your qualitative and quantitative research needs for games, web and mobile, at 650-712-1506.