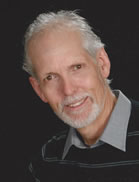 Bowen Research, your games, web and mobile experts
Since 1992, Hugh Bowen has operated Bowen Research, a firm that studies consumer attitudes and behavior regarding high tech products, consumer electronics, software and web sites.
Due to the nature of Hugh's customers and prior marketing and development experience, over time he developed considerable expertise studying a particular demographic – boys to young men.
From 1982 to 1992, he was a marketing manager in the videogame and computer industries. He developed and marketed over 125 games for Activision, Epyx, and Sega. He was a key executive at Sega when it was the fastest growing U.S. consumer company ever, meteorically rising from near zero to 55 percent U.S. market Share. He is a frequent speaker at industry trade shows, including E3 and the Software Publisher's Association. He has also been published in the trade journal Games Business. He's a Harvard English major with an MBA from UCLA, 1981.
San Fancisco area, BRS Group: our quant partners for mobile – and they provide full focus group and online survey capability in all three of our industries worldwide, games, web and mobile. click here for B/R/S web site
Los Angeles, David Atkins: expert moderator. High tech experience including work for Microsoft, Verizon, and Oversee.net (manage domainsponsor.com and others), and with good game background – a gamer himself. Especially experienced in traditional focus groups as well as community forum moderating and online focus groups.
European game research: Based on London, our European research game specialist firm has a broad research background in general; and in particular has done extensive work for Microsoft, Electronic Arts, etc., 50+ game projects on major titles in the last five years. Full capability for focus groups on games throughout Europe, can be conducted as joint US/European project.